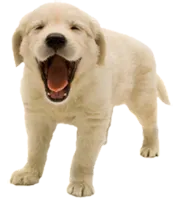 In your search for a veterinary facility, we believe you should expect high quality care as well as great service. Our goal has been to assemble a veterinary health care team committed to providing exceptional client service and veterinary health care. Our commitment to you is to continue to offer our world class service and a state-of-the-art veterinary facility.

Your pet's annual vet check-up will include a total physical exam, with a thorough investigation of your pet's head, body and tail, and all his assorted cavities. Because even the most cooperative pet may not readily go-along with a tooth and gum brushing, an annual cleaning by your veterinarian may be in order. Like you, your pet can lose his teeth due to decay and neglect. It's a good idea to keep an accurate medical diary not only of the procedures and vaccinations your pet receives at the vet, but also of notes on things like your pet's elimination habits and any physical changes or unusual occurrences. Keep track of small shifts in your pet's behavior, including urinary marking habits and mood swings, along with diet and routine modifications. Take this notebook when you visit the vet. These seemingly unrelated occurrences may help explain results of your pet's medical tests. Also, if you need to change vets, it's good to have this journal to provide a complete medical history.
It's best to choose a veterinary facility for you and your pet that gives you a positive 'feel' and exudes compassion. A clinic with veterinarians and a team that explain all the procedures, diagnostics, and medicines your pet needs to you and answers your questions thoroughly. Find a clinic where you and your pet friend feel comfortable, and where they take time to give you options and listen to your needs. Pet medicine has advanced and the options that exist for care these days are numerous and vary in cost, capability and time. Anesthesia these days for pets can be done almost at the level done for humans, so be sure to ask questions of the clinic you're choosing for your pet. Do they use safe anesthetic protocols, use IV fluids, monitor blood pressure, and require blood work prior to the procedure to be sure your pet's kidneys and organs will do well during the procedure? It's important to know your veterinary team well and be comfortable to ask tough questions and develop trust in these individuals.
There are many options for veterinary care procedures from one clinic to another, and some of these options 'seem' best for our pets, however may be harmful. Ask the important questions of your veterinary team and make them explain the 'whys' of what they do, and what they don't want you to do. Get a second opinion should you be unsure. Once you develop trust in your veterinary care provider it will be easier to go forward on your pet care journey.

If you choose Arvada Flats Veterinary Hospital for your pet care journey, please know that it's important to all our doctors that you have all options that exist for you and your pet explained thoroughly. It is a 'non- judging' environment where we work with our owners to develop health care plans for their pet that make the most sense for them. If at any time one of our veterinarians feel you need to see a veterinary specialist with your pet, we will present this as an option. It is our goal to always make you aware of the best care available for your pet, even if it's not at our facility. We are general practice doctors, and although we delve into many speciality areas, if there is a person who knows more and is board certified in an area that may be helpful to you for your pet, we will always discuss that with you.